Horizon extends OncoSpan reference standards to FFPE & Liquid Biopsy
• OncoSpan range expanded to include FFPE and cfDNA formats to mimic solid tumors and liquid biopsy samples, respectively
• Cell-line derived reference standards offer an unlimited and reproducible resource to help ensure consistency during diagnostic assay workflows
Cambridge, UK, 29 April 2020: Horizon Discovery Group plc (LSE: HZD) ("Horizon", "the Company" or "the Group"), a global leader in the application of gene editing and gene modulation for cell line engineering, today announced it has added two new sample formats to its cell-based OncoSpan reference standards for use in the development and validation of workflows for cancer diagnostic assays.
Horizon's OncoSpan range now includes formalin-fixed, paraffin-embedded (FFPE) and cell-free DNA (cfDNA) formats for mimicking solid tumors and liquid biopsy samples, respectively, in addition to its well-established genomic DNA (gDNA) format. Its cfDNA format offers one of the largest number of variants and genes, over 380 and 152 respectively, of any characterized reference standard to help standardize liquid biopsy testing.
These cell-line derived reference standards closely mimic patient samples and offer an unlimited and reproducible resource to help ensure consistency during the establishment and validation of diagnostic assays. All three formats are delivered with batch-specific, next-generation sequencing (NGS) data, orthogonally validated by ddPCR, to allow researchers to further validate their analysis pipeline.
Paul Brooks, Head of Business Operations, Horizon Discovery said: "Horizon offers a range of premium reference standards for various molecular platforms including NGS and digital PCR. By extending our OncoSpan portfolio to include these additional sample formats, we are now able to provide more researchers working at the forefront of molecular diagnostics, with the reagents needed to suit their specific workflows. These cell-line derived standards offer significant benefits over less-commutable synthetic standards, meaning researchers can rely on our reference standards to deliver consistent results and have confidence in the performance of their diagnostic assays."
For further information about Horizon's OncoSpan reference standards, please visit: horizondiscovery.com/en/products/diagnostic-reference-standards/PIFs/OncoSpan-cfDNA
ENDS
For a high res image please contact [email protected]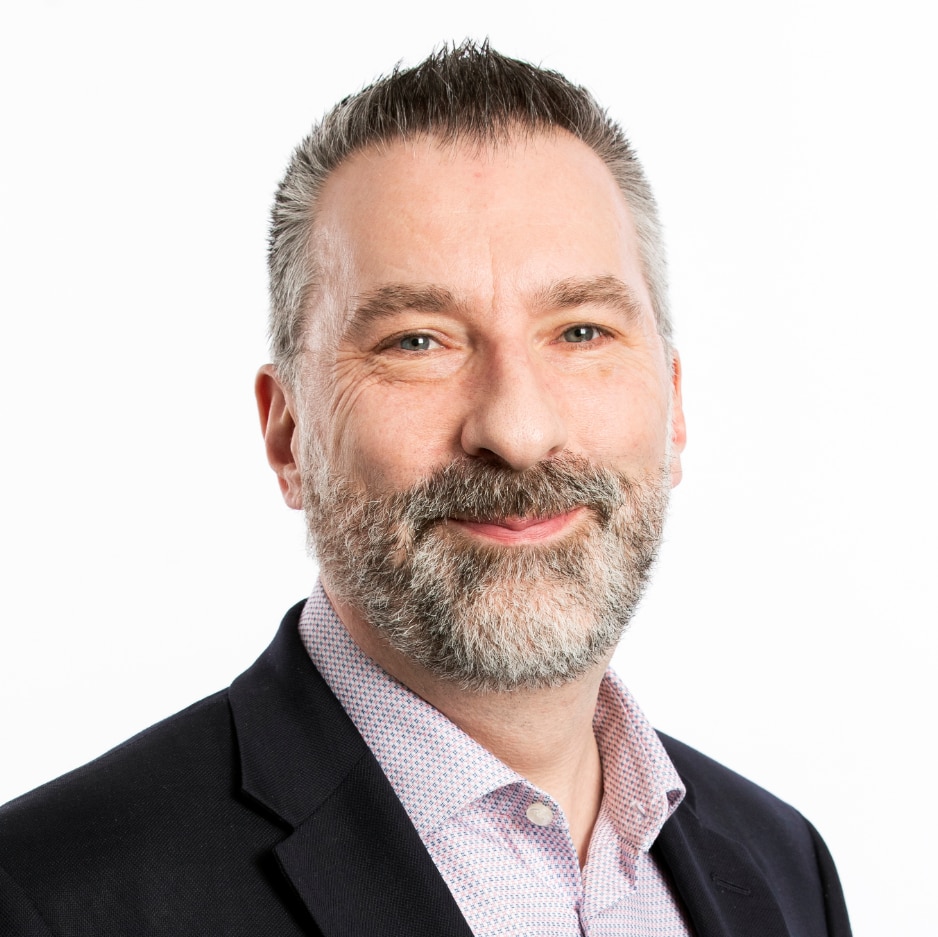 Paul Brooks, Head of Business Operations, Horizon Discovery
For further information from Horizon Discovery Group plc, please contact:
Zyme Communications (Trade and Regional Media)
Lorna Cuddon
Tel: +44 (0)7811 996 942
Email: [email protected]
To opt-out from receiving press releases from Zyme Communications please email [email protected]. To view our privacy policy, please click here.
About Horizon Discovery Group plc – horizondiscovery.com
Horizon Discovery Group plc (LSE: HZD) ("Horizon") drives the application of gene editing and gene modulation within the global life science market – supporting scientists on the path from research to therapy.
Built upon more than a decade of experience in the engineering of cell lines, Horizon offers an unmatched portfolio of tools and services to help scientists gain a greater understanding of gene function, identify genetic drivers behind human disease, deliver biotherapeutics, cellular and gene therapies for precision medicine as well as develop and validate diagnostic workflows.
Horizon's solutions enable almost any gene to be altered, or its function modulated, in human and other mammalian cell lines.
The Company's customers include many of the world's foremost academic institutes, global pharmaceutical and biotechnology companies as well as clinical diagnostic laboratories. Insight into the challenges faced by these organizations enables the Company to focus efforts on development of innovative solutions that not only differentiate the Company's offering, but also fuel development of the next wave of precision medicines.
Horizon is headquartered in Cambridge, UK with offices in USA and Japan. The Group is listed on the London Stock Exchange's AIM market under the ticker HZD.
Follow Horizon Discovery on Twitter @HZDiscovery and LinkedIn @Horizon Discovery
About Horizon's Reference Standards
There are many potential sources of variability that can lead to molecular diagnostic tests providing erroneous results. Horizon's Reference Standards offer a source of genetically defined, quantitative, sustainable and independent third-party reference material, critical to the validation and routine performance monitoring of assays, providing an unprecedented level of control. Horizon Reference Standards are available in a broad range of formats, including Formalin-Fixed Paraffin-Embedded (FFPE) cell line sections, purified genomic DNA (gDNA), and cell-free DNA (cfDNA) on its own or spiked into synthetic plasma.
Glossary:
Assay: a laboratory procedure measuring the presence, amount, or functional activity of a specific biomarker or analyte
Next Generation Sequencing (NGS): high-throughput sequencing of DNA (or RNA) by parallelizing the sequencing process, producing thousands or millions of sequences concurrently
Reference standard: a standardized substance (e.g. DNA, protein) which is used as a measurement base or control for an assay
Variant: any alteration in a DNA sequence from the most common form